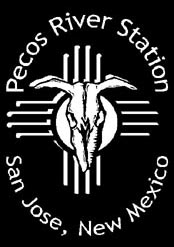 Pecos River Campground is closed. Sorry. We may re-open in the furure, but I doubt it.
To all those that stayed with us in the past, we wish to thank you. We recommend Rancheros de Santa Fe just outside of Santa Fe or Las Vegas KOA just outside of Las Vegas, NM. These 2 fine establishments are the closest private parks in either direction of our place.


We have opened a gas station at our location as a replacement to the closed RV park. Stop by if you are in the area and in need of gas.